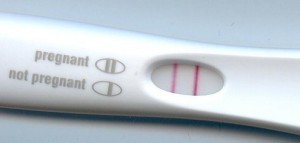 A lot of our readers are starting their families or have younger kids.  Foxy Lady and I have been so blessed to bring two wonderful little cubs into the world.  As you embark on parenthood and rearing little ones, what are the financial considerations you need to make?  Surprisingly, I don't think there are all that many:
5. Set up your health insurance. Depending on when you find out your pregnant, the chances are you will have an enrollment period with your health insurance.  Foxy Lady and I screwed this up twice since both of our boys were born in October (we found out we were pregnant in February so we missed the open enrollment while pregnant), but let's imagine that found out that we were pregnant in October and the baby was due in June.
When open enrollment comes around every December and goes in effect in January, we would have bought the primo policy that gives the best coverage.  Normally, we don't pick the Cadillac policy that our work offers because we're relatively healthy and don't go to the doctor a lot.  Under normal circumstances we get a middle-of-the-road policy.  If we happen to have a medical issue (like with 'Lil Fox in 2014) we know we'll spend a little more in out of pocket, but that doesn't happen very often so we generally come out ahead.
However, when you're expecting you know for sure you're going to spend a lot of time in the hospital and you're going to have a lot of doctor's visits, and that gets expensive.  If you know this is coming, get the insurance policy that has the higher premium every paycheck but then covers most or all of those expenses.  Had we done this with our boys, we probably would have saved $3000-4000 on each little guy.  As it is, I've told both boys they owe us that money and it should be treated as a loan accruing interest, but neither has acknowledged the righteousness of my claim.
4. Set up your flex spending account. Similar to #5, if you're having a baby you know you're going to have some medical expenses. Make sure at open enrollment you set up your flex spending account to pay for those.  With flex spending accounts you can pay for medical expenses using before-tax dollars.  So that $2000 you had to pay with pre-tax dollars only feels like $1300.
Also, once you have kids, you can use a flex spending account to pay for childcare.  The government allows up to $5000 per child to be tax deductible (I'm not a tax expert, but that's my understanding) if you use a flex spending account.  Spending $5000 in pre-tax dollars instead of after-tax dollars is pretty sweet.  And for childcare it seems like a no-brainer that amounts to about $1500 per year.  Most of us know for sure that we're going to have childcare expenses.  Why not spend the hour it takes to save that money (if $1500 isn't worth an hour of your time, then I'd like for you to help me with my finances).
3. Steel yourself against crazy "baby" spending. Definitely when you are going to have a baby there is a lot of stuff that you need, and this is especially true for your first child.  But for everything item that you do need there are probably 5 that you don't need.  Baby stuff has become a big business and the people who market this stuff are smart.  They know you want the best for your child, and they aren't above pulling on your heart strings to let you think that you "need this to be a good, loving parent."
We did get the diaper genie and are glad we did.  We never got the bottle warmer, and never missed it for a second.  We got a pee tent (when you're changing your son's diaper and keeping him from peeing everywhere between diapers) and never used them.  We got three strollers with our first—a regular that the car seat fits into, a jogger, and an umbrella stroller—and used all three but we never have really used the tandem stroller once Mini Fox joined his brother.  There are a million more examples but you get my point.
This isn't a baby blog, so I'll stop there.  Just understand my point is that you can spend hundreds and thousands and tens of thousands of dollars on baby stuff, much of which you won't need and none of which will make you love your baby any more.
2. Start a 529 account. If you are planning on paying for some or all of your child's education (that's a big "if" and one I covered here), a 529 is a no-brainer.  Basically, a 529 allows you to take after-tax money and invest it for your kid's education.  That money can grow tax free so when you take it out you won't pay any taxes on it.  In that way it's very similar to a Roth IRA.
Doing back of the envelop math, if you saved $500 per month for your child's education that would give you about $200,000 after 18 years.  Of that $200k, about $110k would be what you put in and $90k would be what you gained on your investments.  Without a 529 you would be taxed on that $90k gain; depending on your tax bracket that could be $30-40k you would owe Uncle Sam.  With a 529 you get to keep that.  Think about that for a second—basically the tax advantages of a 529 buy you another year of college.  It's like buy three years, get the fourth year for free.
1. Love. This is a finance and investing blog so I always focus on money, but with your baby your love is a million times more important than anything you can do that has a dollar sign attached to it.  There will be some costs, a few of which we discussed above, but not as many as you'd think.  You'll spend some on diapers and formula, as much or as little on clothes as your fashion sense (or lack thereof) allows, and you're pretty much set.
Very often, somewhat to your chagrin, they'll find more joy in the box that expensive toy comes in than the toy itself.  Library books are free, and children's books in general are pretty inexpensive, so reading to your kids (one of the best things you can do according to child development experts) is pretty cheap and really rewarding.  And walks to the park and rides on the swings are still free.  As is keeping your cool when your kid puts one of his rubber balls under the treadmill, having it sucked into the motor so now it makes a funny noise.
As you embark on parenthood it's a crazy rollercoaster.  Sure there are a couple financial bows you have to tie, but I don't believe near as many as a lot of people would have you believe.
Happy parenting.  For those parents out there, what were the major financial items you had to take care of when your bundle of joy arrived?