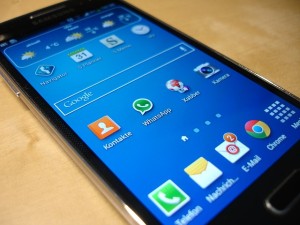 I've already ranted over what I think are overblown fears regarding inflation.  To prove that point, I thought it would be fun to look at what the smart phone offers and see how much it should cost if we used standard inflation metrics.
A typical smart phone can cost less than $100 and an unlimited talk/text/data plan can run about $30 per month.  With these costs in 2015 dollars, how does your smart phone stack up to inflation?
Phone calls (1983)—In the early 1980s standard local phone service was about $30 per month and long-distance was about $0.12 per minute.  Let's say you made 60 minutes of long-distance calls per week (I think that's on the low side) and you're at $58.80 per month.  An unlimited talk plan costs $30 and that's not even counting some of the awesome features like data and text, much less the fact that you can make a cell call anywhere but in 1983 you could only call from the phone connected to the wall in your house.  CPI inflation from 1983: 141%.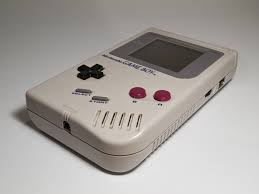 Gameboy (1990)—Nintendo developed a super-cool handheld video game that could fit in the palm of your hand and you could take with you anywhere.  It cost about $100 and games cost $20-30.  Your phone has a crisp color screen and a much faster processor for games than your Gameboy ever did, and you can get a ton of games from the app store for free and even the expensive ones tend to cost less than $5.  CPI inflation from 1990: 90%
Digital camera (2002)—You could buy a nice digital camera with 1.8 megapixels for about $300.  Your phone has at least a 5 megapixel camera, plus once you take a picture you can send it to your friends instantly instead of having to connect it to your computer and email it to everyone.  CPI inflation from 2002: 33%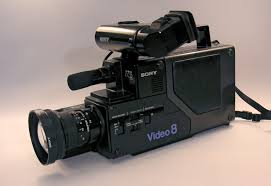 Video camera (1987)—The first video camera in the late 1980s were a little pricy at about $1500 plus they were the size of a shoe box, but it didn't matter because you could make a video of Lil' Fox's soccer game and then watch it with the family on the VCR.  Today your phone has a better video camera that you can take out of your pocket at a moment's notice, capture the priceless image Mini Fox walking around in Dad's shoes and email it to every family member in less than a minute.  CPI inflation from 1987: 115%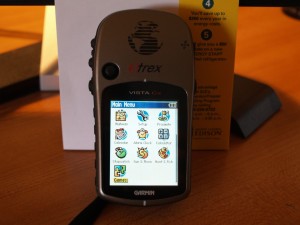 GPS (2005)—Garmins had a brief but wonderful run in the mid-2000s.  The small, handheld device could tell you where you were on a map and give you directions to where you were going.  They cost about $300 plus a monthly fee.  Of course, now that technology comes with every smartphone.  CPI inflation from 2005: 25%
DVR (2001)—TiVo solved the problem of ever missing your favorite show.  With a really simple user interface it could digitally record shows that you could watch at your leisure, for the bargain cost of $300 plus a monthly fee.  Today your smartphone can do pretty much the same thing by streaming on-line videos that are available for most shows on the channels' websites, all with the convenience of fitting in the palm of your hand.  CPI inflation from 2001: 37%.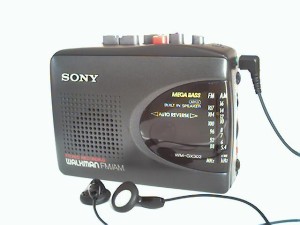 Walkman (1984)—Sony revolutionized personal music listening with the Walkman.  You could take the small device, setting you back about $200, along with all your favorite cassettes and rock out to your heart's content, where ever you went.  Today your phone offers the same capability, expect instead of cassettes it has thousands of songs from your iTunes library.  CPI inflation from 1984: 137%
| | | |
| --- | --- | --- |
| Product | Original cost | In 2015 dollars |
| Gameboy | $100 in 1990 | $190 |
| Digital camera | $200 in 2002 | $266 |
| Video camera | $1,500 in 1987 | $3,225 |
| GPS | $300 in 2005 | $375 |
| DVR | $300 in 2001 | $411 |
| Walkman | $200 in 1984 | $474 |
| TOTAL | | $4,941 |
Take a look at that list and add it up.  If you took all the functionality on your phone (and I just scratched the surface, but there's a ton more I could have added) and used the CPI to see how much that should cost today, you should have paid $5,000 for your phone, yet you paid less than $100.  Even if you took the video camera away you still have a $2,000 phone.  And that's an imperfect comparison because in each of those examples your phone is better: better than a Walkman, better than a Gameboy, better than a Garmin, better than a digital camera, and on and on.
My point in all this is that it's easy to be get a little carried away when thinking about inflation (or at least I get carried away).  At 3% inflation (historical rate since 1930, according to the CPI), in 30 years you would need $2.42 for every $1.00 today.  That $50 meal with Mrs Fox on date night will cost $121 in 30 years; the car we just bought for $17,000 will cost $41,000; my stylish new dress shirt that cost $20 at Costco will be $49.  Take all your expenses today at increase it by 2.42 times, and it can seem daunting.
But I hope the smart phone example illustrates that the wizards at Apple and Google and other companies that haven't even been founded yet are going to find technologies that are going to take some of your expenses today, replace them with significantly better products, and sell them to you for pennies on the dollar.  And the fact of the matter is that the CPI does not measure technological disruptions like this very well, so I don't think they reflect these "deflators" in its CPI number.  I'll post one of these "inflation killers" every once in a while to keep us on our toes.