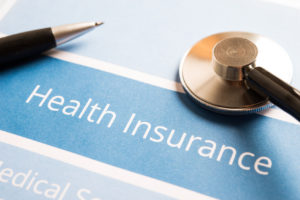 I'm trying to build my audience, so if you like this post, please share it on social media using the buttons right above.
The Fox family had to shop for health insurance on the open market recently.  It was quite an eye-opening experience.  Given what a sensitive issue health insurance has become, I think our experience definitely offers insights into how screwed up the healthcare landscape is, but also how reasonable health insurance is.  This "reasonable" -ness actually has the potential to be a huge gold mine that it alone could fund your entire retirement.
Here is our story—this is an epic post so I'll be cutting it into two (or dare I say three) sections.  Here's part 1.
Up to this point
Until recently, I lived my entire adult life being covered by corporate health insurance (and I think that's part of the problem—more on this in a second).  At age 21 I started with Medtronic and was covered with their employee health plan.  All the way through 2015, since I always had a corporate job, I was always covered by my employer's health insurance.  Once the cubs came around, they were covered by my employer's plan as well.
After I left Medtronic and retired, our family was covered on Foxy Lady's employer plan.  So really nothing changed except we went from one corporate plan to a different one.
In 2017 when Foxy was laid off from her job we had to get a little creative.  I was doing consulting, and I cut a deal with one client—take some of what I was charging them, and make me an employee and give me health insurance.  That worked for a year, so again we were covered under a corporate plan.
Then in December we got a call from that client that they were changing their benefits and I couldn't get health insurance from them any longer.  All good things must come to an end.  So we had to look for health insurance like one of the millions of families who don't get it through their employer.
Obamacare is no bueno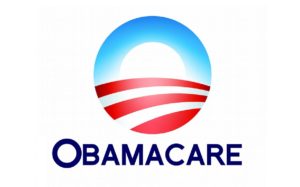 Fortunately, when we got the call from my consulting client saying our health insurance was ending, it was in early December.  The deadline to enroll in Obamacare was December 15.
I admit, the idea of finding health insurance on my own was a bit daunting.  It was something I had never done before, and given all the media coverage it gets about how awful it was, I was a bit intimidated.
I didn't really know where to start the search.  Of course, I knew about Obamacare (in this day and age, how could you not?), so that's where I started.  After I entered in all our information in the online form, I saw we could get a policy with a premium of about $2,300 per month.  Depending on our income, we could get a subsidy that would push that down to about $500 per month.  A subsidy could be in play given our income is very "feast or famine", but realistically we were going to pay full price.
Our coverage would cost about $2,300 per month.  That's a bitter pill, but if that's what it is, that's what it is.  However, the bad news didn't stop there.  Obamacare had really high deductibles and out-of-pocket.  The maximum out-of-pocket for a family was about $15,000 for the family.
It's complex and there are a ton of nuisances, but basically if the disaster situation struck and we had a ton of medical bills, we would be on the hook for all our monthly premiums (about $28k for the year) plus the out-of-pocket (about $15k).  After that first $43k we'd be good (that's meant to be very sarcastic).
After going through all this Foxy Lady and I looked at each other with defeated countenances.  No wonder why most families can't afford health insurance.  We were staring down the barrel of a $45k shotgun.  We're pretty wealthy thanks to good jobs and smart investing, but even for us this would take a painful chunk of our nest egg.  Best case we'd pay $28k in premiums and worst case we'd pay $45k.
Who really knows what health insurance actually costs?
You can imagine after seeing those numbers for Obamacare, we weren't in a good place.  But how was it possible that it was that bad?
I'd lived my whole life with health insurance, including my whole adult life where I was paying for it myself.  It was never this bad . . . or was it?
Actually, I'm not sure I ever really knew what I was paying for health insurance, and sadly I think this is fairly common.  When I was with Medtronic, I got paid every two weeks.  As with most of us, there were a ton of deductions in my paycheck that whittled down what actually went into my checking account compared to what Medtronic was shelling out.  We all know the culprits: taxes, 401k, flex spending, and of course health insurance.
Psychologically, I think when something is automatically deducted from your paycheck, you don't really think about it or appreciate how much it costs (and that's a major problem).  Every two weeks I was paying about $500 for our family's health insurance.  That comes to about $1100 per month, and that actually seems like a lot of money . . .
. . . But it didn't stop there.  Typically, what gets deducted from our paychecks only covers a fraction of the real health insurance cost.  As an employee benefit, many companies pay the other part.  That makes it really hard to figure out how much your health insurance costs.
Every year Medtronic would send out a sheet to each employee outlining all the wonderful things they did for us, and they included the cost they paid for my health insurance.  As it turned out, they paid about 50% of the total cost.  All in, the monthly cost for our health insurance was about $2,300, surprisingly close to the Obamacare costs.
How many people realize what they're paying for health insurance?  Probably not many.  How many people realize what their employer is paying?  Probably even less.
At the end of the day, we live in a country where most people are paying for health insurance one way or another, and almost no one knows how much it costs.  That's a real problem, a real problem for an entire society that is trying to figure out how to pay for health care.
Wow!!!  We're already at over 1,000 words and we've barely scratched the surface.  We're totally doing this in three parts.  Tune in tomorrow to see my take on how health insurance works, and then Thursday to see what we did and how we'll actually save a ton of money (about $5 million over our lifetime) by doing health insurance in the open market.