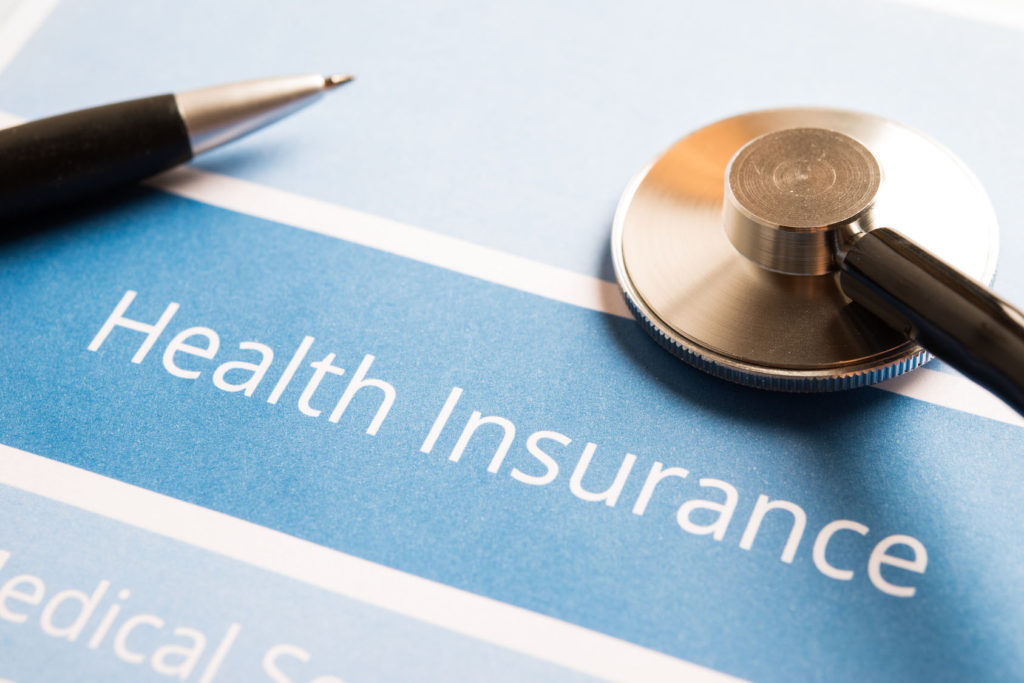 Readers who've been following the blog for a while know that in early 2018 the Fox family had to go out on our own to get private health insurance.  I did a three-part post on it here and here and here.  It was a big change from always having had private insurance through our employers.  But we did it.
Here's how everything looks a year later. If you don't want to read the whole thing here's the punchline: We had our sickest year in the past 5 years, but we still came out ahead about $16k.
What we got
When we were looking at our different options, there were two broad choices that we had to make. We could go with a full-blown Obamacare plan that provided comprehensive coverage for everything, similar to what we had when we got insurance through our job.
Or we could go with a much more stripped down plan that offered a high deductible, but put a cap on our expenses if some type of medical catastrophe happened.
All four of us had always been relatively healthy, and since the Obamacare plan cost about $2200 per month while the stripped-down version cost $600 per month, it seemed like a no-brainer. We went with the stripped down version.
For a cost of $600 per month we got access to the health insurer's negotiated rates. Plus, there was a cap of $25,000. If something horrible happened we wouldn't be bankrupted. And on we went.
Just like all things, the first purchase we made probably wasn't the best. At the beginning of 2019 we weren't rushed like we were the first time. I was able to shop around look at a lot of different options. We found a similar stripped-down plan, but this one only cost $450 per month and had a cap of $3000—better coverage at a lower price. We switched to that, and that's what we have now.
How we used it
Of course, once we got on a stripped-down plan our two cubs conspired to make this year the year we consumed more healthcare than any since Lil' Fox was hospitalized for four days with croup in 2012.
Foxy Lady and I had no health issues. We just did our normal check-ups. For the first few months everything was fine and we didn't have to go to the doctor at all, but then the dam broke:
Mini Fox broke his leg at one of those trampoline places.  Total cost $1700
Mini Fox got a nasty cold and had to go to the doctor a couple times.  Total cost $200
Lil' Fox was the only one who wasn't sick in the family in December but then he came down with a NASTY case of strider.  We ended up going to the doctor about six times.  Total cost $600
One of the times Lil' Fox was really struggling breathing we had to go to the ER.  They gave him breathing treatments and a steroid, but then sent us home in the evening.  Total cost $2300
We had to get an inhaleable steroid for Lil' Fox that was not on generic so it was fairly expensive (this is one of the places we would have saved a lot by having a full-on plan).  Total cost $300
Lil' Fox went to an ENT and found that his adenoids were very enlarged, and that was largely responsible for all the breathing issues he was having.  Plus, his tonsils were infected and were the perfect place for nasty bugs to hang out, likely allowing his cold to persist.  We took the adenoids and tonsils out.  It was considered an elective procedure so we had to pay cash.  Total cost $4000
Yikes!!! Those are some big numbers. And of course, the financial gods chose to humble our family by hitting us with all this the very first year we went on our own for health insurance. Any one of those on its own would have been more than we paid in any of the previous five years. I guess sometimes timing sucks.
Yet, we're ahead of the game.
But as expensive as all that stuff was for us out-of-pocket, we actually ended up WAY AHEAD. How so?
Sure, we had to pay about $9000 out-of-pocket when you add it all up. But that's over a whole year (14 months actually—from March 2018 to May 2019). And the key was that the coverage we got that exposed us to those higher out-of-pocket expenses only cost about $500 per month instead of the $2200 that an Obamacare plan would cost us each month.
Do you see where I'm going with this? Because I am a financial nerd, I track this stuff obsessively. We paid $1700 less each month in premiums ($2200 – $500). If we took that money and stuffed it in a mattress, after 14 months we'd have about $24,000. Subtract that $9000 in out-of-pocket expenses (actually it would be less than that because Obamacare also has out-of-pocket costs), and you get about $15,000.
If instead of stuffing the extra money in a mattress, we invested it in the stock market instead, so we ended up with $16k, rather than $15k.
That's pretty powerful. We got less insurance coverage but paid a lot less for it. Now we have a $16k buffer to take care of any of those higher out-of-pocket costs. Plus, our insurance does cover us for catastrophic expenses beyond $3000, so it's hard to see how we lose this game now. To use a gambling analogy (and isn't insurance really just another form of gambling?), we're playing with house money.